Day 3
Year 6 have been busy measuring the area of rectangles on the playground.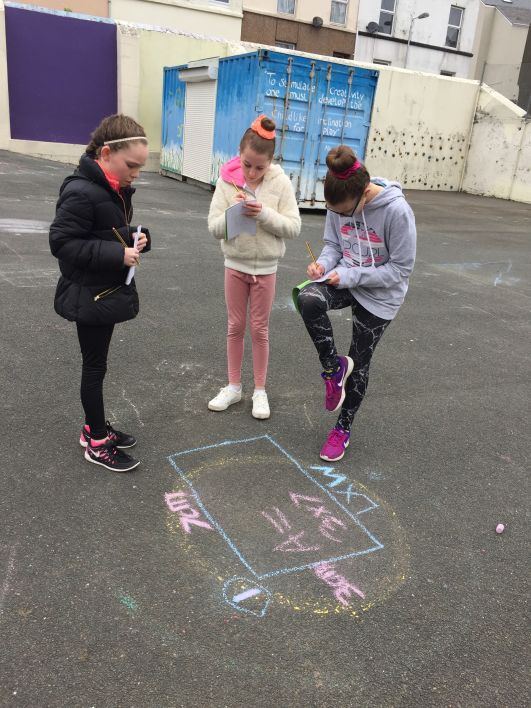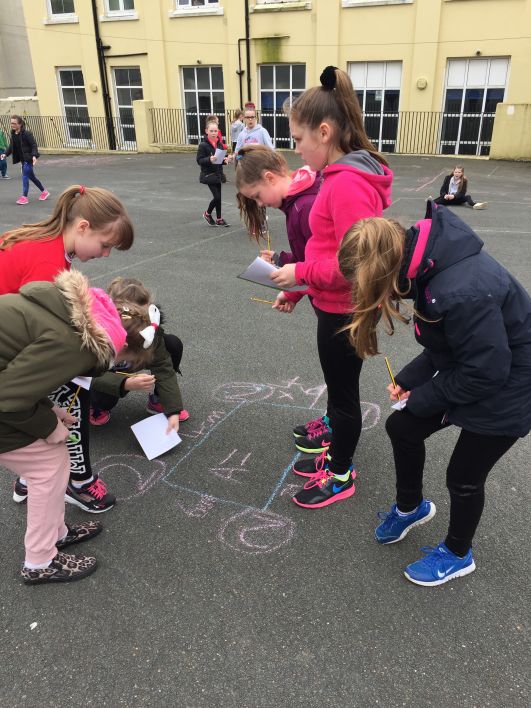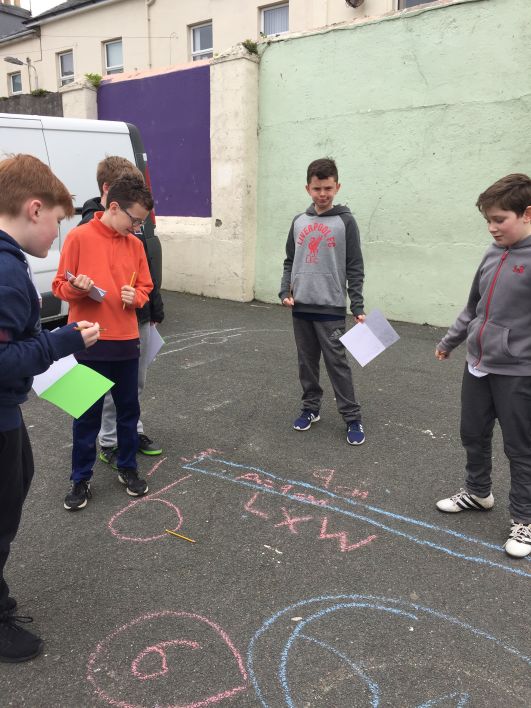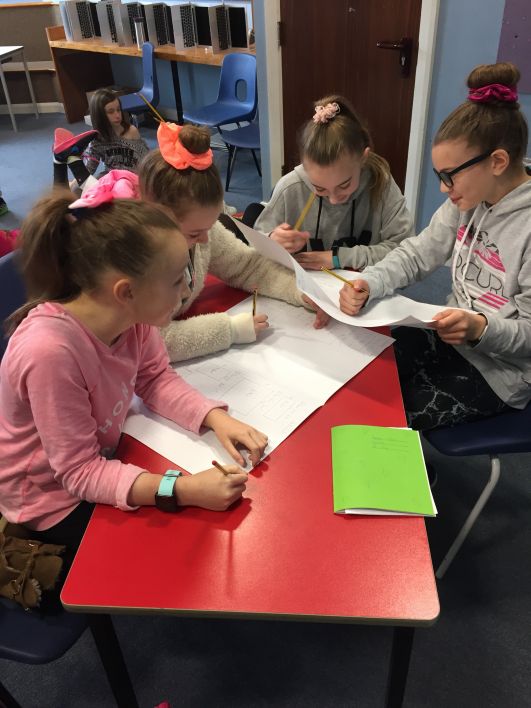 Some children were lucky to grab a table to work on.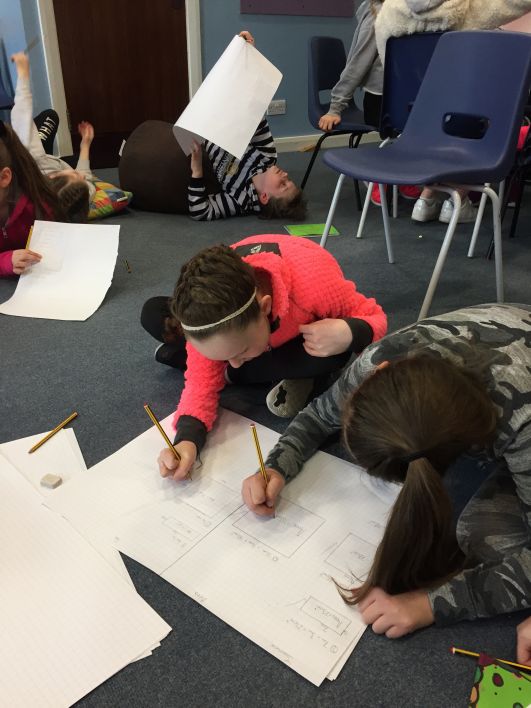 Some were not so lucky, although I think they enjoyed stretching out on the carpet.
Then year 6 read Nelson Mandela's book Long Walk to Freedom to each other on the iPads and laptops via an ebook.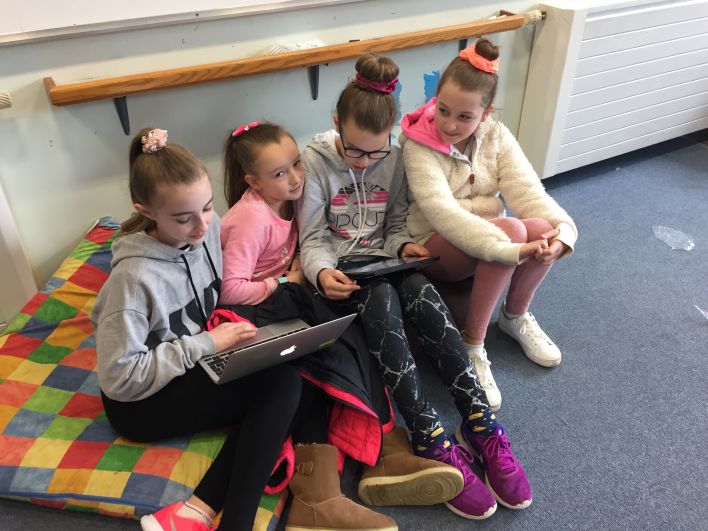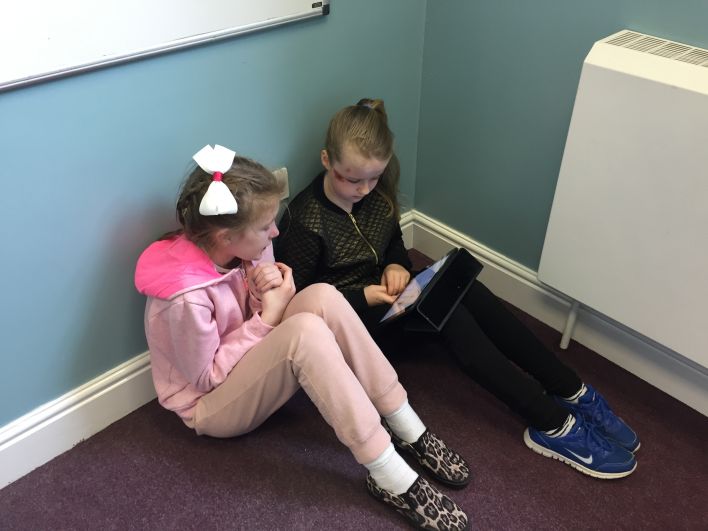 The infants enjoyed a dancing session.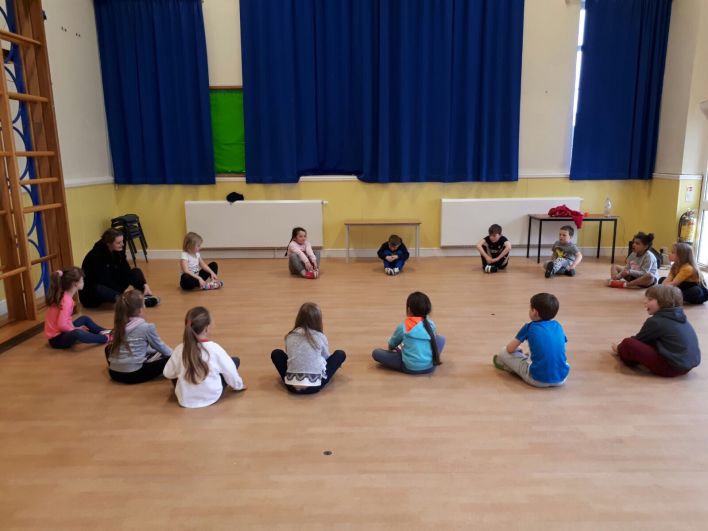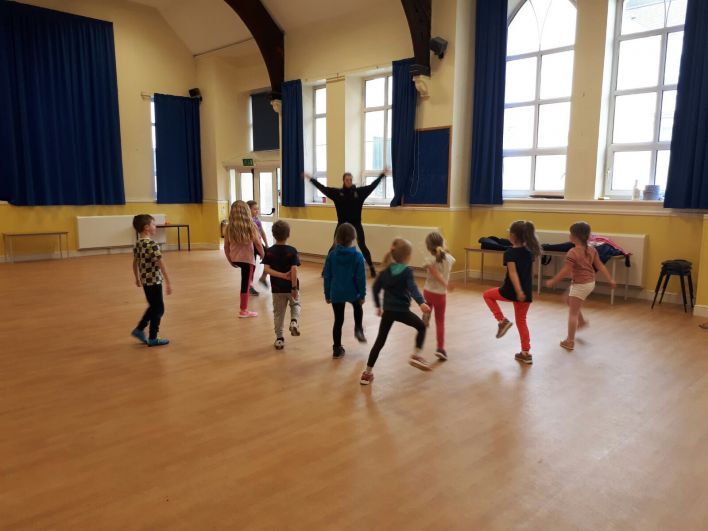 The infants have been very busy making Easter baskets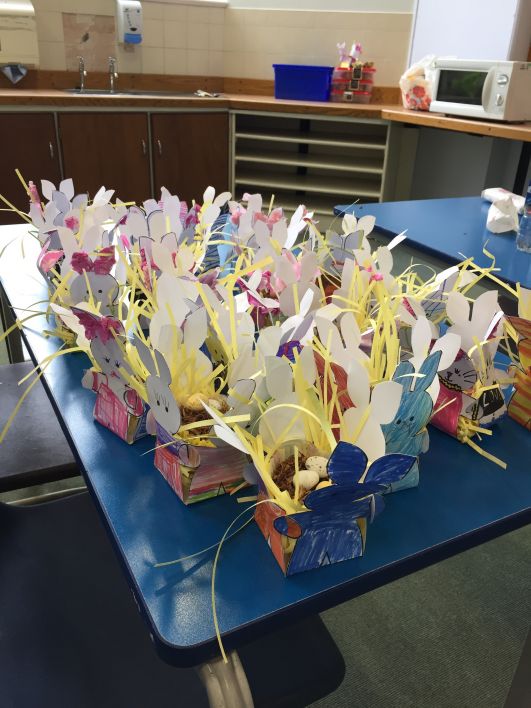 Ben Reaney, from year 6 has creating a 3D model of Fairfield school, so he never forgets his time here!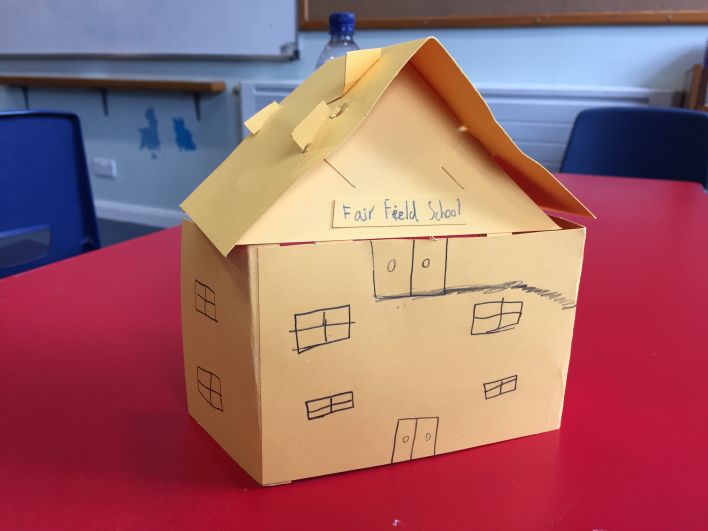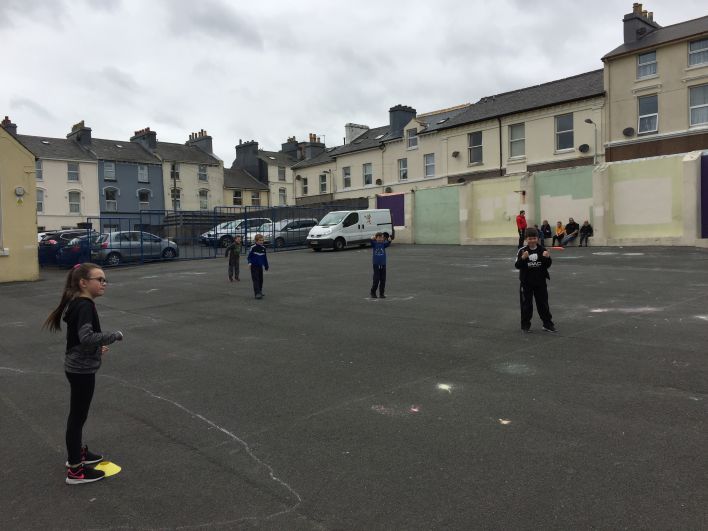 Year 4 had fun playing rounders.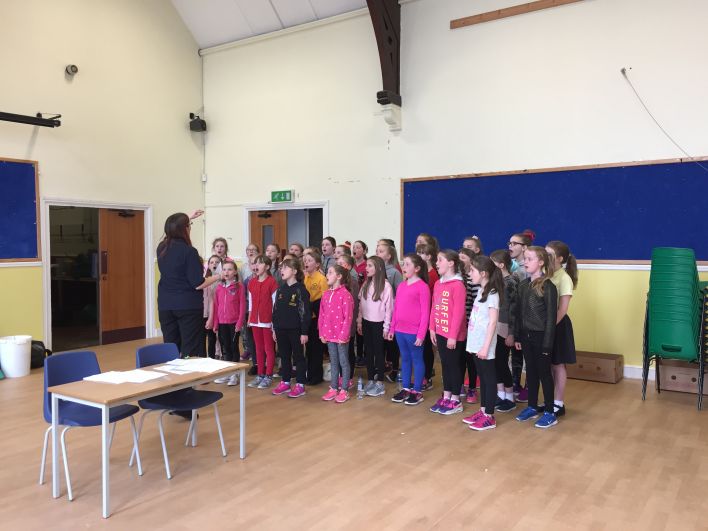 The junior choir have been practising for the guild.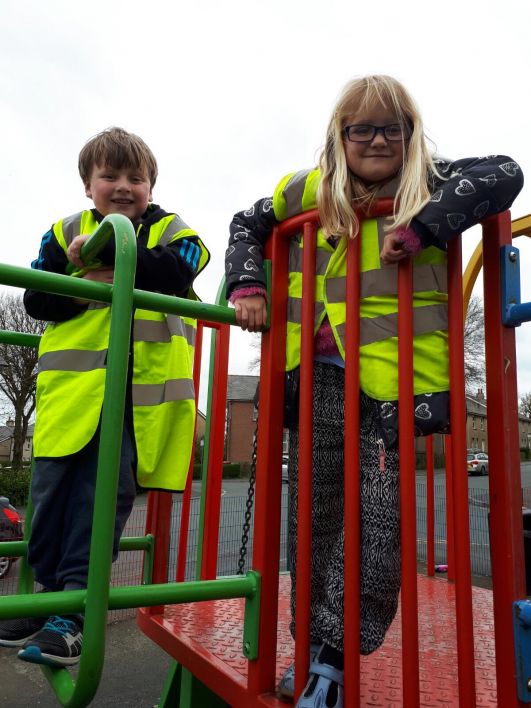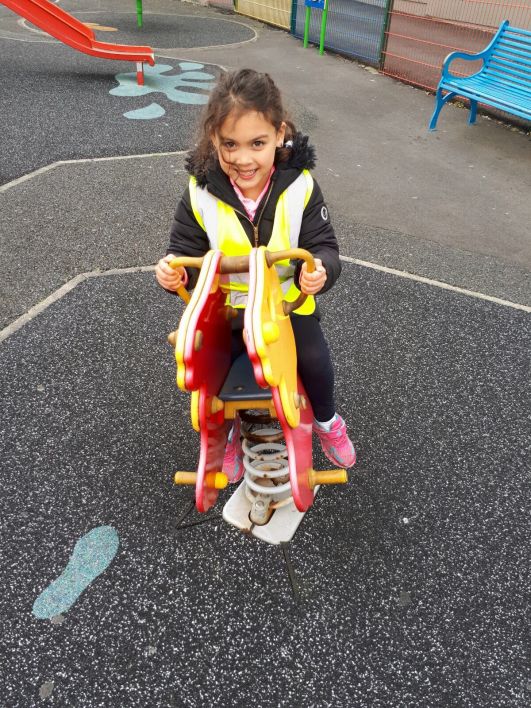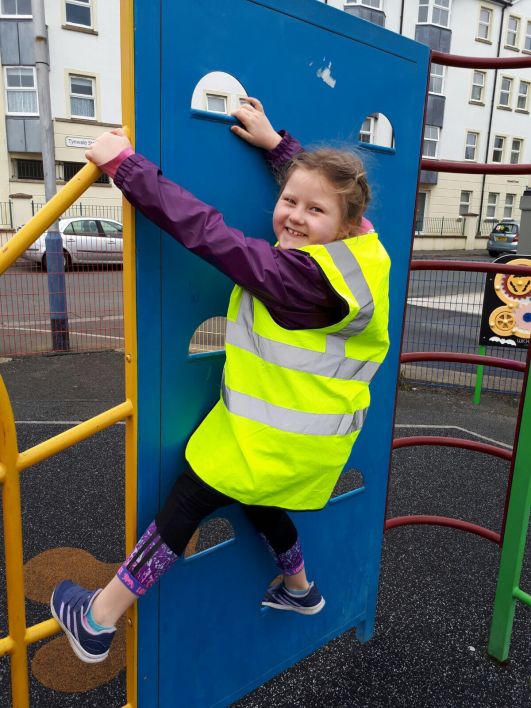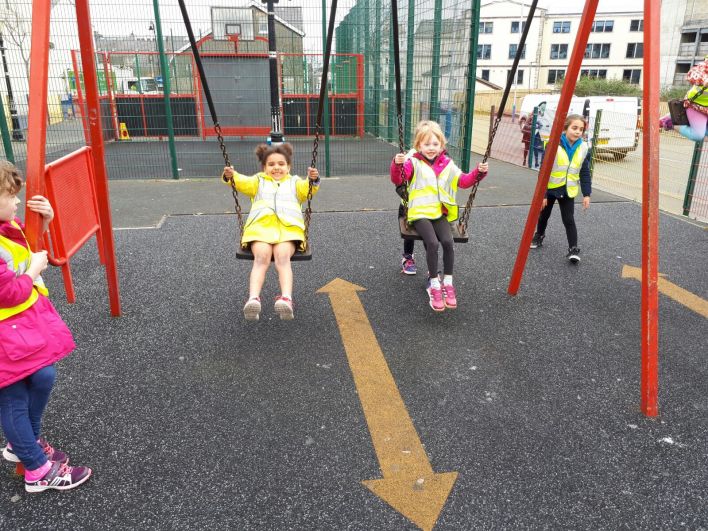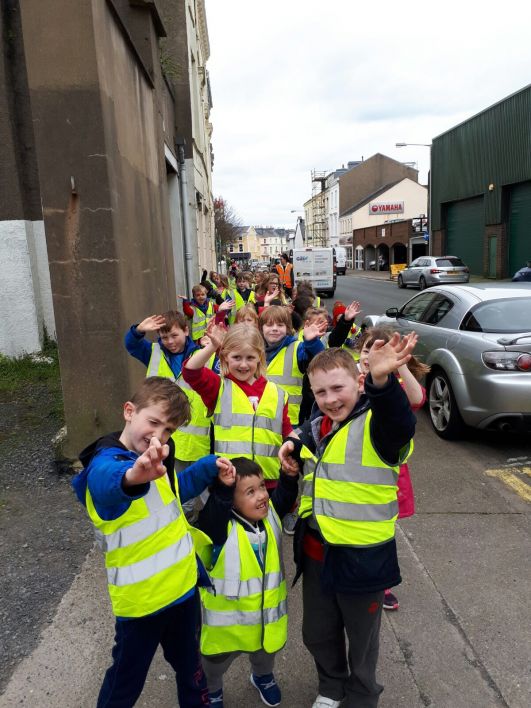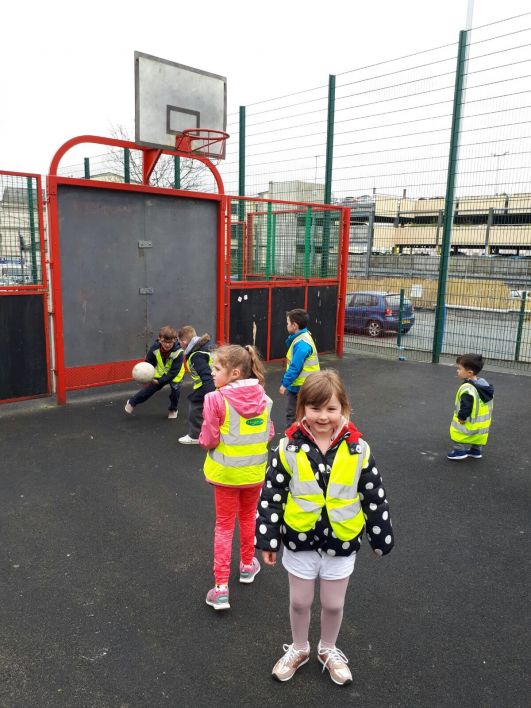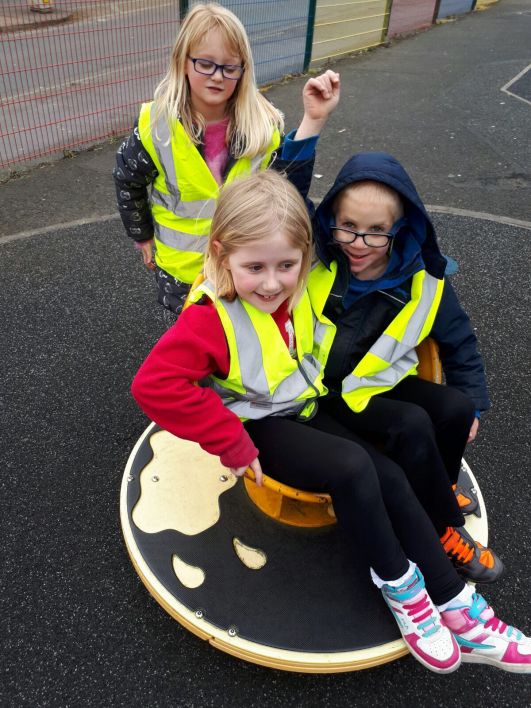 The infants had fun in the Family Library park.
We managed to get a whole school photo.